Wednesday, August 10, 2016: 
Today marks the 3rd anniversary of My 1st ever music video "Wizard of Death". 
The 1st single from "That album that almost wasn't". If certain events had actually happened, 
this video wouldn't even EXIST right now. In other news, You may have noticed singles and albums disappearing off 
of Spotify. You might've also noticed album covers looking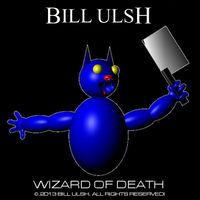 "a little different". 
and NO - You're NOT experiencing "The Mandella Effect". I put the logo on them. They look "fuller", but what about 
"The Judgment Years"? (or for that matter The Singles?). Well, due to issues I had with DistroKid, (hidden fees, etc.)
"The Judgment Years" has been put on ReverbNation, currently awaiting release (which takes up to about a month or so) and the singles will happen after that. 
You guys will just have to wait until then, and I don't like having to wait anymore than the rest of You.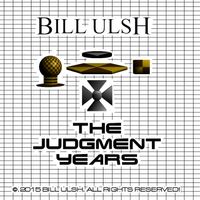 Thursday, August 11, 2016: 
Update
Guess what, fans. THE WAIT... IS OVER!!!
The 2016 Re-issue of "The Judgment Years" is available NOW
on Spotify as of last night. As for the singles. They're still there through DistroKid,
but I don't know for how much longer, though.
Once I start seeing any singles disappear, I'll put that respective single on ReverbNation.
But anyways, That album looks so much more, "complete" now, doesn't it? YAY!